High Quality, Ethically Sourced Materials
Your Satisfaction is Guaranteed
Why choose Mirage Woodworks?
We offer a high-quality product that is built to last through many years of use.
We are a small shop with hands on ownership with big shop equipment to achieve your designs.
Customers choose us because we offer personal touches and offer endless customizations.
We manufacture all of our products in house and when products need to be outsourced we look at local first.
Why are we different?
We offer unique products such as Paperstone Countertops which are made of recycled paper.
We use top grade hardware and slides in our cabinets and use CNC technology to get precise fabrication right the first time.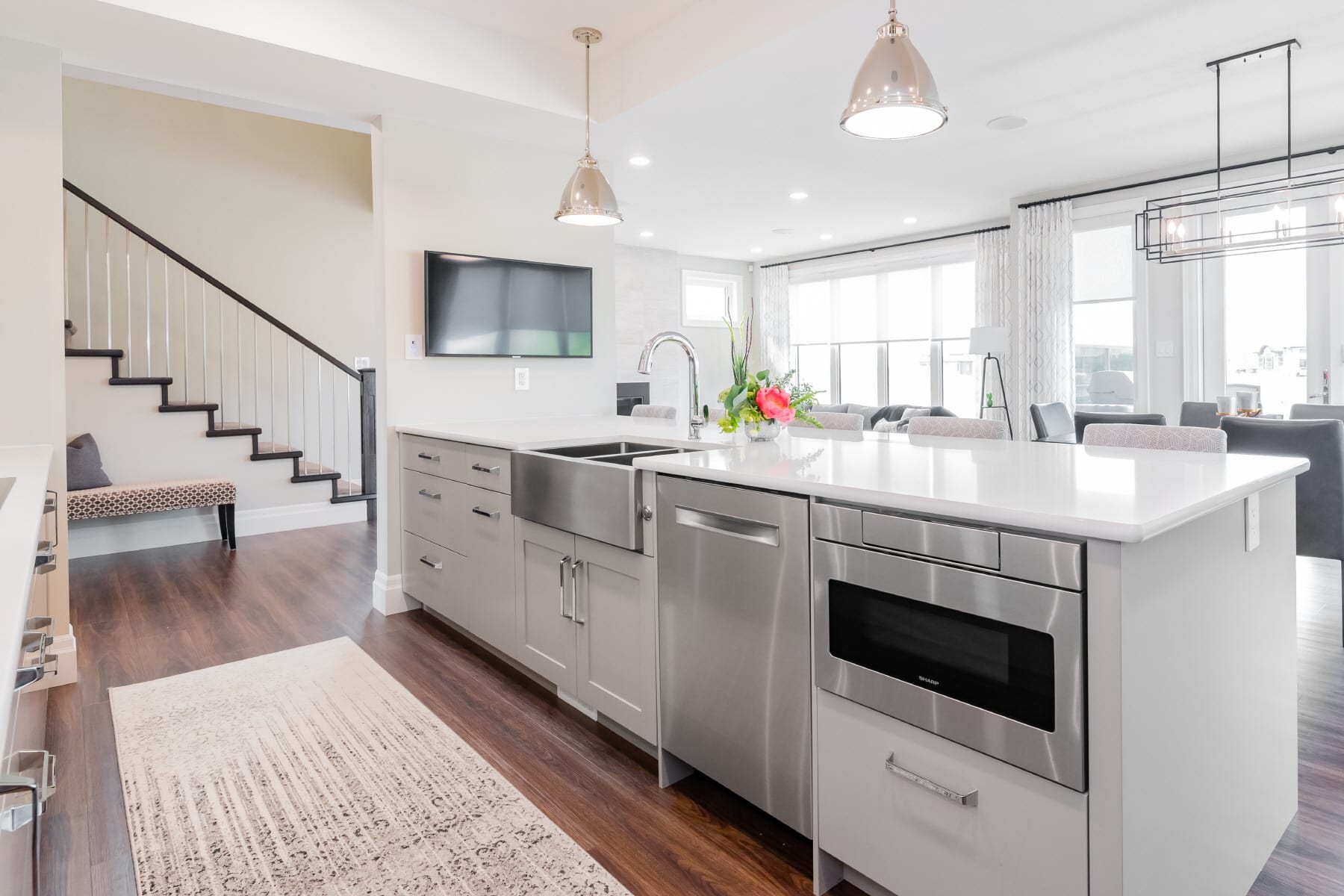 *by appointment only*
Meeting with our sales manager will allow you to discuss basic information, review your floor plans, drawings, have your questions answered, and give you the chance to browse our products.
If you are not able to come in, which many of our clients cannot as they live out of town, you can skip the first meeting and email your measurements, drawings, and pictures to info@miragewoodworks.com
It is a computer program that allows our clients to see their projects in a three dimensional format. It is a drafting program that is specially designed for drawing cabinetry. It shows the details of the project including the style of doors, drawers, countertop colours, and appliances.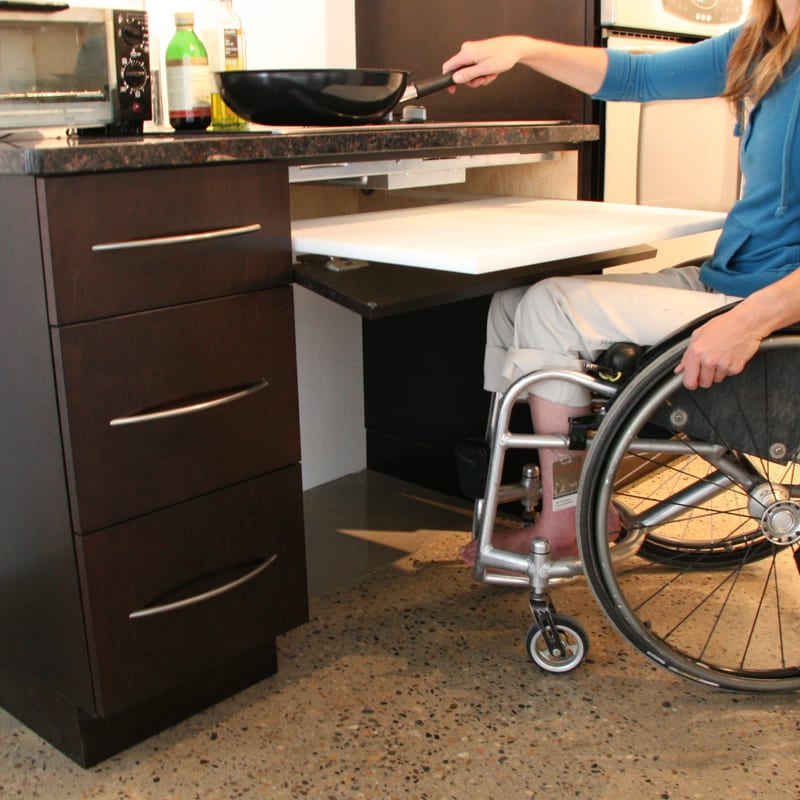 Mirage Woodworks is pleased to provide a registered Occupational Therapist for free consultation on Universal Design.
Universal Design means designing all products and spaces to be usable by all people to the greatest extent possible. To simplify life for everyone, benefiting people of all ages and abilities.
"AJ took the time to listen to our needs and wants and designed and built our kitchen. Hoping one day we get around to doing our bathroom to match. Very easy to deal with and we are very happy with our updated kitchen."
Ron Hitchens
"AJ built us a kitchen that puts a smile on my face every time I walk into it. It was a pleasure to work together with AJ designing our kitchen and all the great ideas and options he presented. The employees that work at Mirage are outstanding."
Dennis Welsh
"Thanks for all the help matching with great product and service. Looks great."
Nathan Trembley
"Working with AJ at Mirage Woodworks was fun and easy.  We discussed how our current kitchen wasn't functioning for us, and how we wanted it to flow.  He had great suggestions on how to make it better for our lifestyle and took our wants into account in the final design.  It's better than we imagined, and everyone who sees it loves it."
Leisl Lefebvre
"Bought our cabinets through Jim Theoret, one of the owners of the company.  Found Jim extremely helpful when planning the kitchen bathroom upgrade, and always available when we had questions. Installer was very clean, organized and friendly.   Jim checking on the process as the kitchen and bathrooms were completed. Impressed with the thoroughness with which Jim and Mirage made sure we were happy with every stage of the project. Mirage also sells high quality vacuums, as well as Central Vac systems, installation and repair service. Offered through Speedy Vac attached  the Mirage showroom.  Would highly recommend this company to all our friends"
Dan Craig
Open Hours
Monday—Friday: 8:00AM-5:00PM